How to make your own Coffee Scrub!
Make Your Own DIY Coffee Scrub
You may already know that before I launched my business, I made my own body scrub for a couple of years, and this eventually sparked the beginning of my own skincare line.
One of my most favourite scrubs to make at that time was a coffee scrub using re-purposed coffee grinds. I loved the effect on my skin (coffee is an active ingredient and known to improve cellulite!) and how versatile it was. I could use different oils, whether coconut, olive or avocado and mix different fragrances with it – orange and cinnamon was always a good choice! So, when I seen Mossgiel Snug in Mauchline was giving away free used coffee grounds, I just couldn't resist!!
I thought this would be the perfect opportunity for me to share a DIY scrub recipe that I loved to use, for you to have a try yourself!
Ingredients
37g re-purposed coffee grounds
37g sugar (I used golden caster, but any sugar you have will work)
25g coconut oil
5 drops cinnamon leaf extract (if you don't have this, substitute for 1 teaspoon cinnamon powder)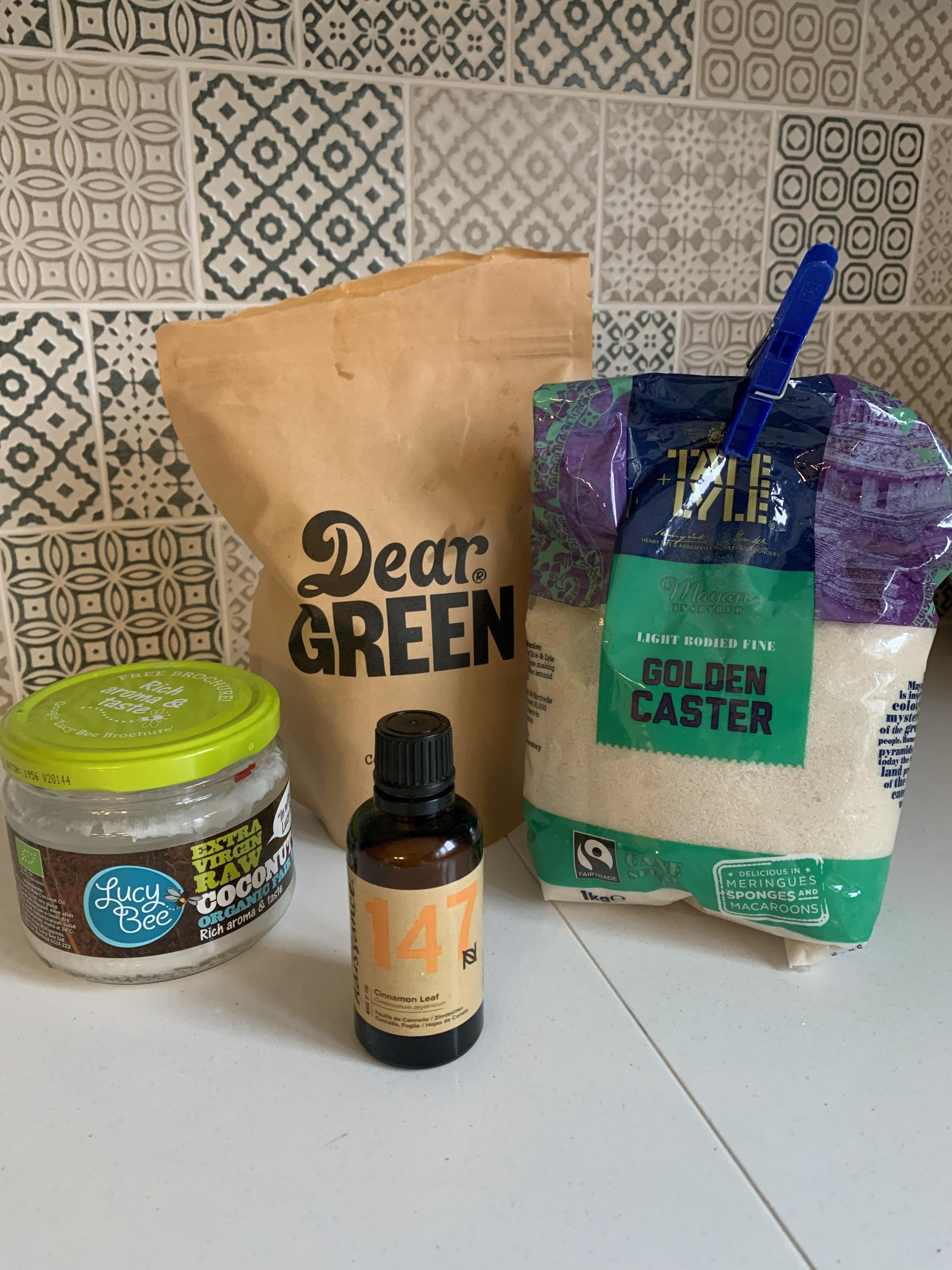 Method
Melt the coconut oil (if it is solid) on a bain marie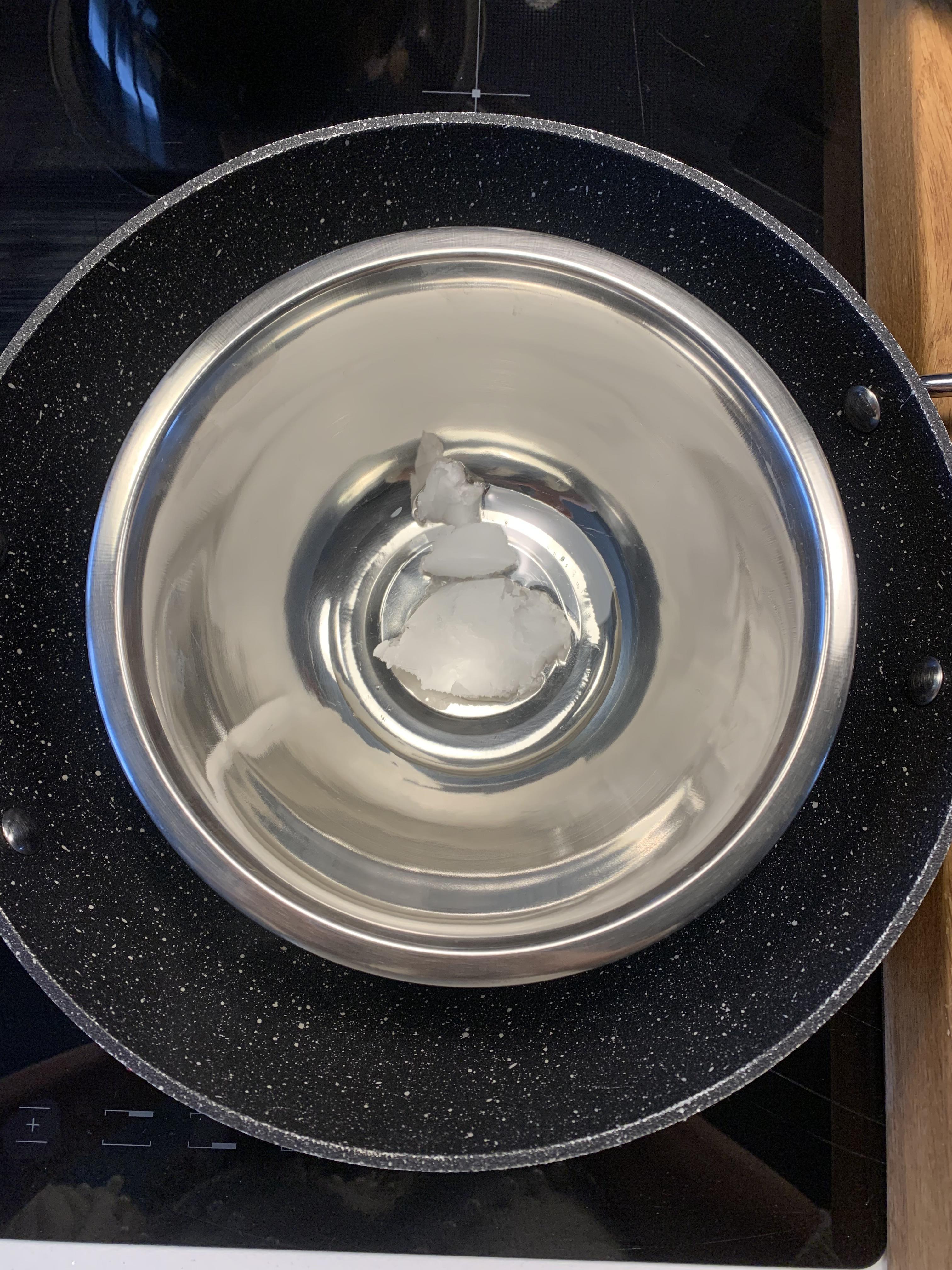 Mix the coffee & sugar (and the cinnamon powder if not using essential oil) in a bowl while the oil is melting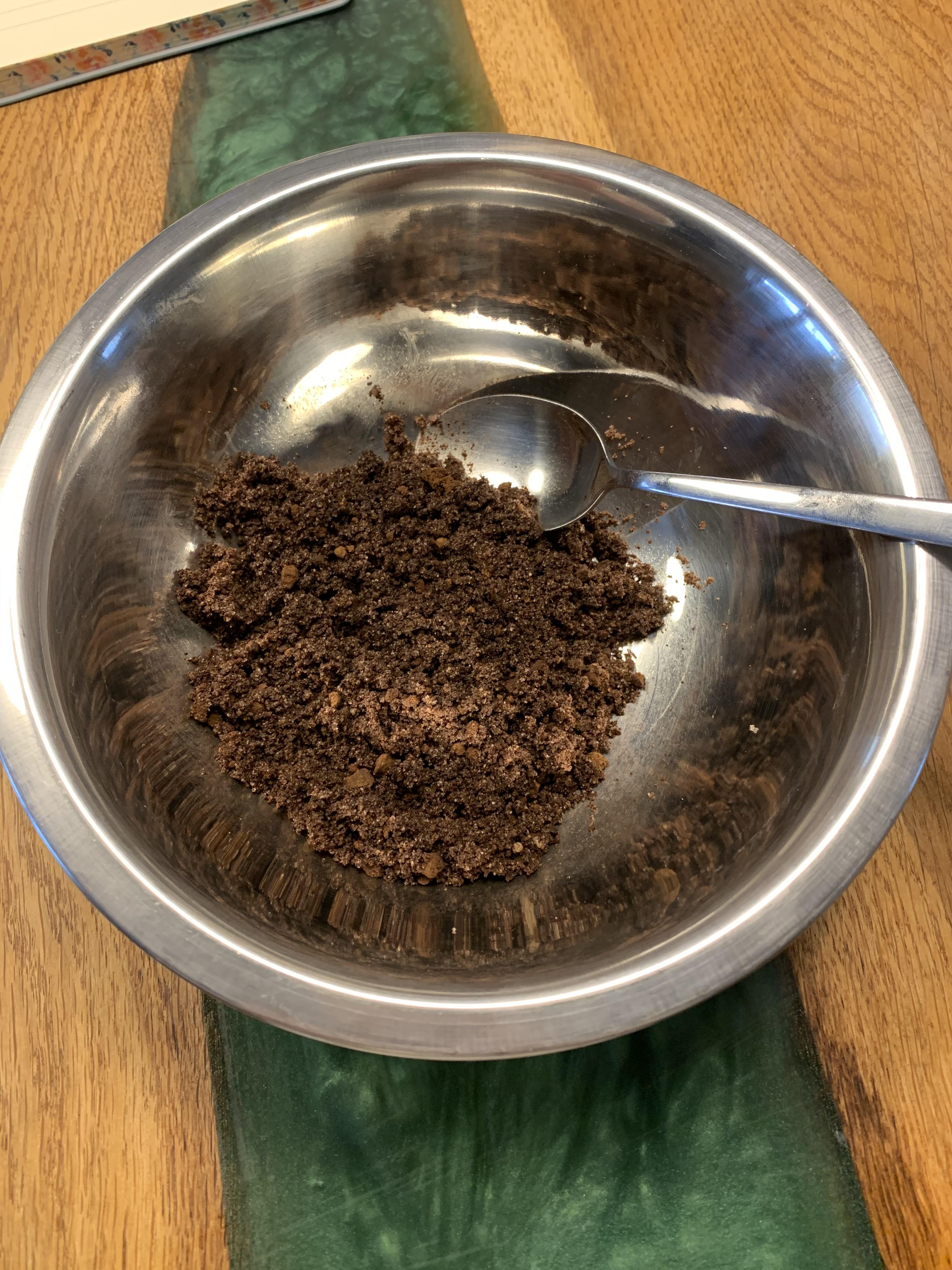 Mix the melted coconut oil (Make sure the oil isn't too hot so that the coffee doesn't dissolve)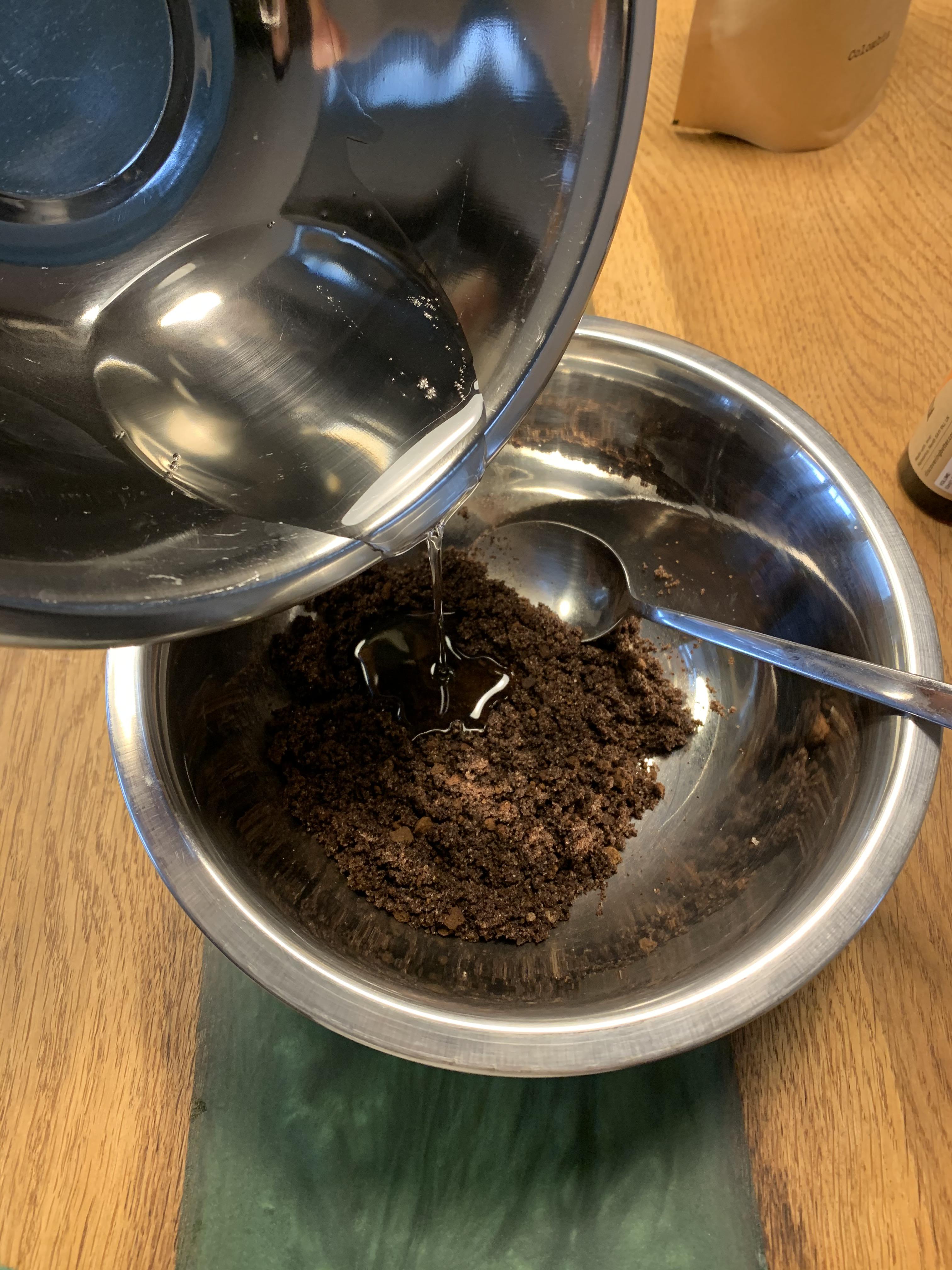 Stir through the essential oil if using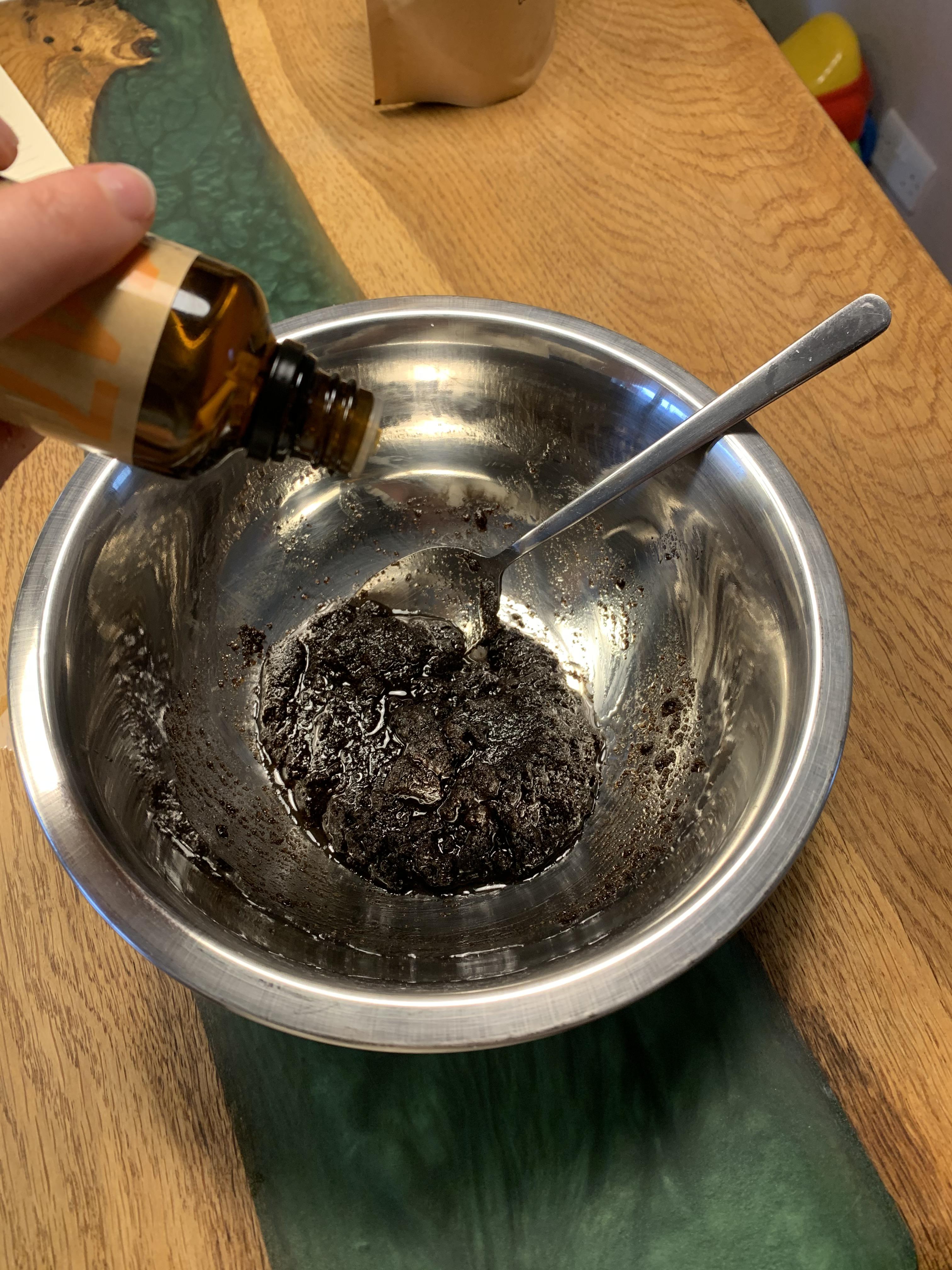 Store the mixture in an airtight jar in a cool, dark place for 24 hours. (re-using one of our empty tins if you have one! Read more uses here)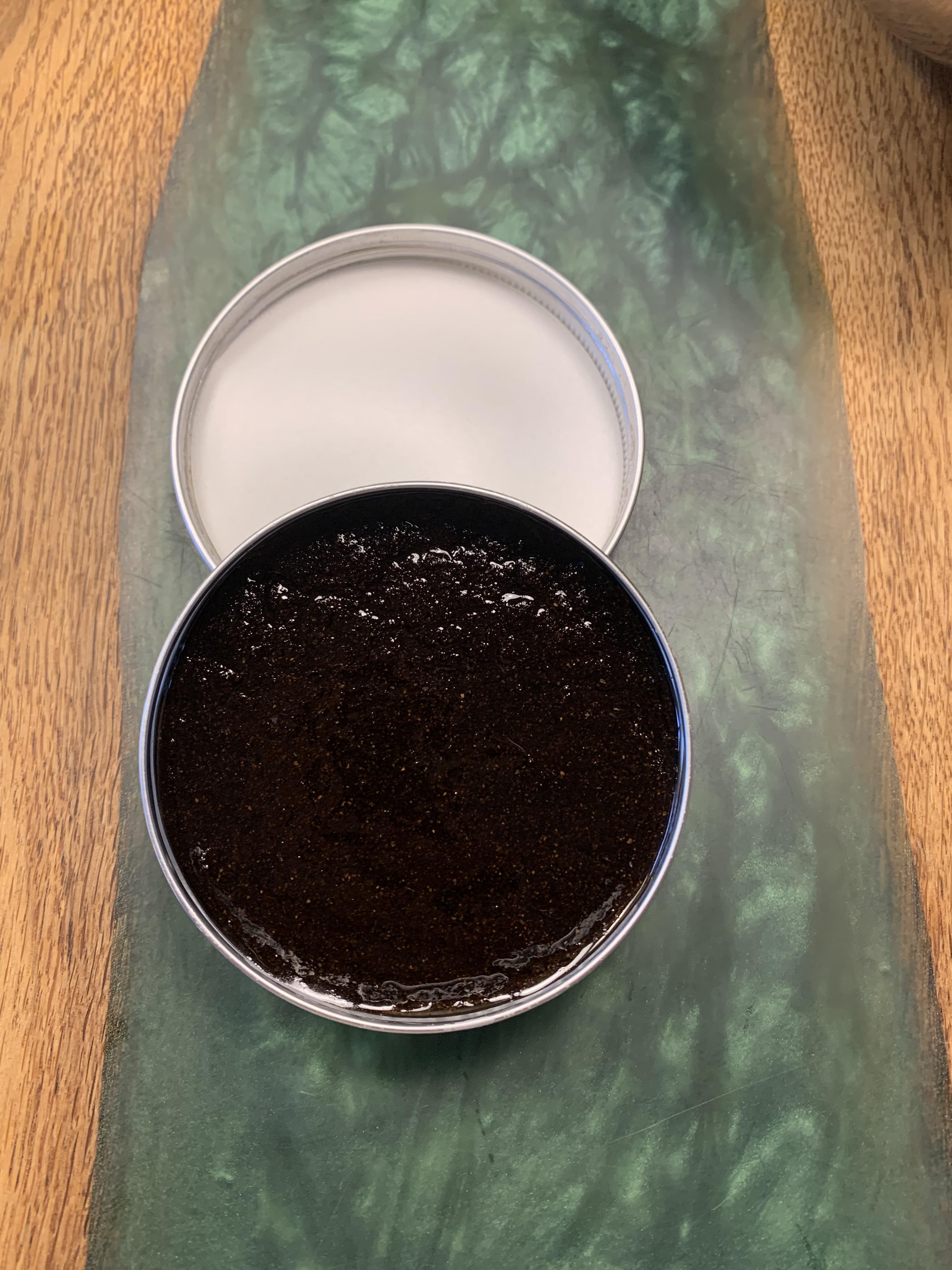 How to use
Take a generous dollop and massage all over your body during the shower, either using hands or exfoliating gloves.
Why This Works
The ingredients in the body scrub exfoliate dead skin cells gently and make your skin look healthy after the first use. Coffee has tightening and brightening properties, so ideal for cellulite. While cinnamon has antibacterial properties that keep infections and irritation at bay. It is also a concentration booster, so the scent will give you a kick-start to your day.
Give this recipe a try and let me know what you think using the comments below. I'd love to hear your thoughts!