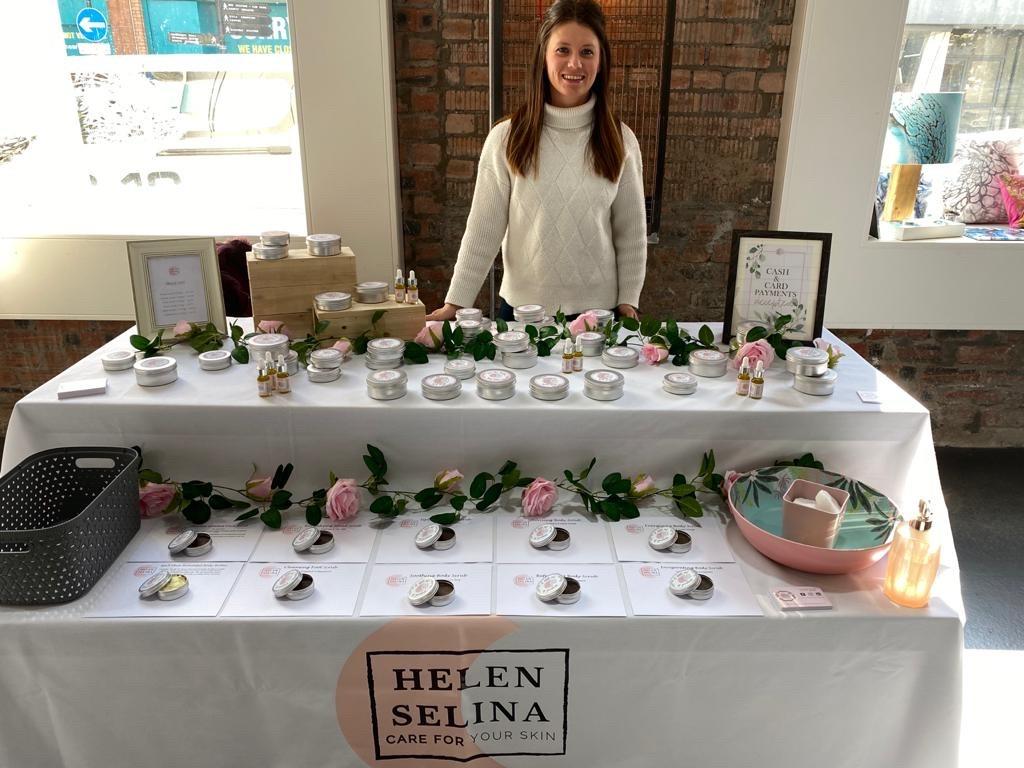 I am Natalie Anderson and I run Helen Selina Skincare, a little skincare company based in South Ayrshire, Scotland.
After launching my business with a body scrub in 2020, experimenting with and researching different ingredients, what effects they had on skin and in particular what ingredients help which skin condition, I became hooked on all things skin – it's an obsession of mine!
I completed my CIBTAC Level 2 skincare training in January 2022, which allows me to carry out facial treatments. If I'm allowed to say out loud – this is my favourite part of my business!! Although, I do love the creative side of formulating my own skincare, the science behind it fascinates me. I have been experimenting with different products since the beginning of 2020. I always enjoy the process, and how I feel using the end product (when the formula works out anyway!).
I love nothing more than treating a client and helping them on their skincare journey. It's so rewarding to hear of the skin improvements clients have noticed. I also love having an impact on someone's self-care. To be able to give someone a relaxing hour to themselves, while improving their skin feels incredibly powerful sometimes, to both mind and body.
Whether you have a particular skin concern, don't know where to start with a skincare routine and would like advice, or would like to improve your self-care, I'm here for you. Being CIBTAC trained and BABTAC insured, you can relax knowing you are in expert hands. The treatments aim to rejuvenate, revitalise and repair your skin – and make you feel amazing!! Similarly, my products are hand produced, using natural or naturally derived ingredients, in small batches by my very own expert hands. I hope to share an experience using my skincare products that will not only help improve the look and feel of your skin, but also help you to feel amazing on the inside. Each botanical ingredient has been carefully selected to keep your skin soft, supple and youthful while bringing you complete indulgence.
Whether you try my products or have a treatment, my goal is the same – I want to make you feel the best version of you, so you can do what you do best – being you!!
If you have a skin concern, simply what advice on skincare, or have any questions regarding my products, please drop me a message via the contact page.
Much Love ❤️