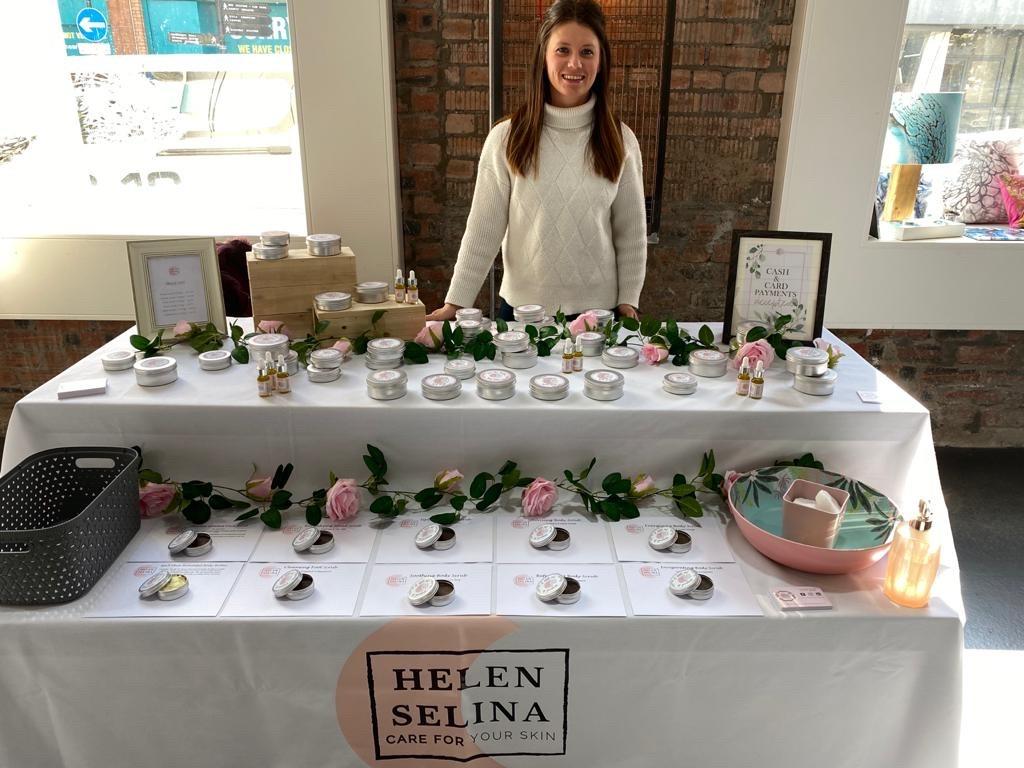 I am Natalie Anderson, founder of Helen Selina Skincare, a natural skincare company. All products are formulated and produced in South Ayrshire, Scotland.
Before starting my business, I had made my own body scrub for a few years, using everyday ingredients found around my home. I have always loved how it made me feel.
Having upped the ante, I began to use cosmetic grade ingredients (all natural or naturally derived, 100% vegan & cruelty free) I have tried and tested many formulas before finalising the recipe for my scrub I launched my business with.
I love the creative side of formulating my own skincare, the science behind it fascinates me. I have been experimenting with different products since the beginning of 2020. I always enjoy the process, and how I feel using the end product (when the formula works out anyway!)
Our mission is to help our amazing customers care for their skin, naturally.
I hope to share an experience using our natural skincare products that will not only help improve the look and feel of your skin, but also help you to feel good on the inside. Each botanical ingredient has been carefully selected to keep your skin soft, supple and youthful while bringing you complete indulgence.
I have spent an endless amount of time researching, trying, testing, failing, starting all over again before finally perfecting my range I offer today. I hope this shows in my products, and you can feel the benefits I wish to share with you.
If you have any questions or queries regarding any of our products, please send us an enquiry via any method on our contact page.
Much Love ❤️